Welcome to FarSight Studios!
FarSight Studios is an independent developer and publisher of multi-platform videogames. We developed our first game (for the Nintendo Entertainment System) over 25 years ago, and we've been making hit games continuously ever since. Located in beautiful Big Bear Lake high up in the mountains of southern California, FarSight's 8,000 square foot office facility is the home of some of the most talented game developers in the world.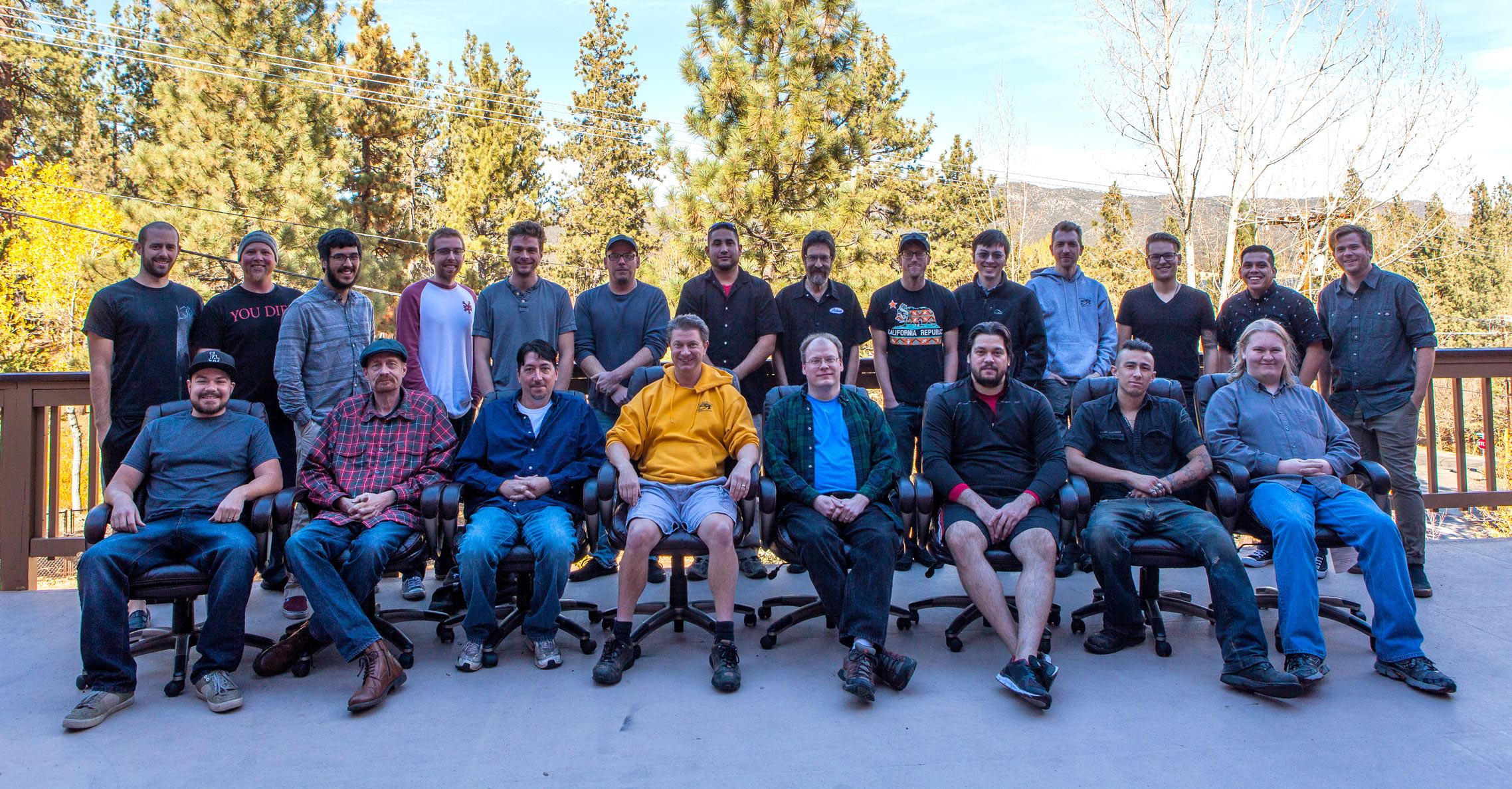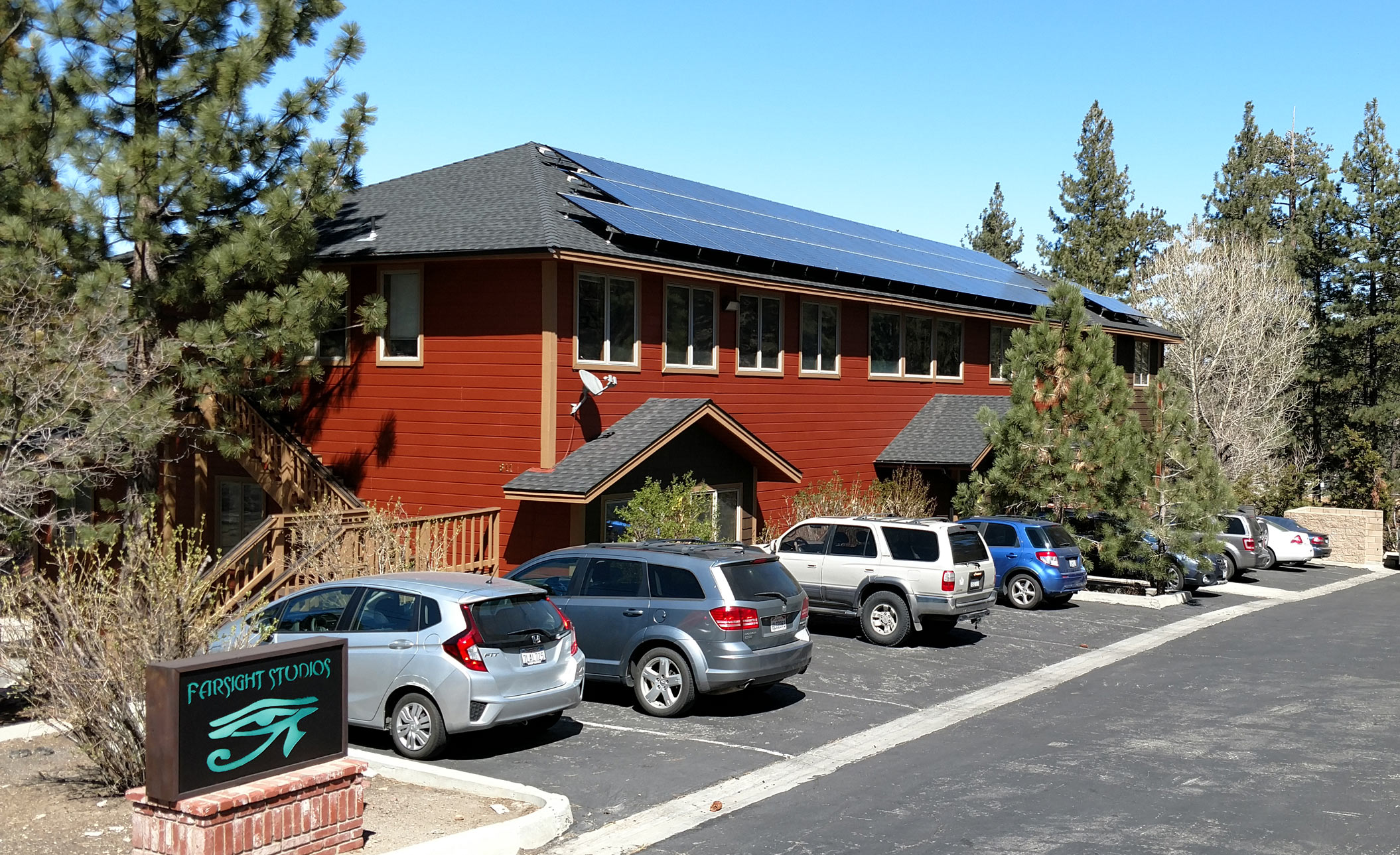 PBA Pro Bowling 2021 Released for Consoles and PC!
12/21/2020
---
PBA Pro Bowling 2021 is available now for Nintendo Switch, PS4, Xbox One, and Steam!
PBA Pro Bowling 2021 is the ultimate game for all bowling fans! Play online versus your friends, or start your PBA Career in a deep single player experience. This game has something for everyone with options for both an authentic simulation mode or an explosive arcade style of gameplay!
Brunswick Pro Billiards Releases on Nintendo Switch, Xbox One, and Steam!
11/6/2020
---
Brunswick Pro Billiards is available NOW for Nintendo Switch, Xbox One, and Steam! PS4 Coming Soon.
Get it NOW for only $19.99!
PBA Pro Bowling Released for Consoles and PC!
10/22/2019
---
PBA Pro Bowling is available now for Nintendo Switch, PS4, Xbox One, and Steam!
The game includes all of the top PBA Pros, real equipment, authentic oil patterns, over 100 career mode tournaments, and online play.
We're passionate about developing great games!
Over the years FarSight has developed many best-selling franchises such as Game Party for the Wii and Xbox 360, NCAA college football games for EA, Sega Sports' NFL games for the Genesis, Backyard Sports for Atari, PlayTV for Radica/Mattel, and the Pinball Hall of Fame for Crave. Our NCAA '99 game won an Editor's Choice award from PC Gamer magazine and was honored as runner-up Sports Game of the Year at the Game Developers Conference. Our PlayTV Madden Football toy was nominated for Electronic Entertainment Toy of the Year by the Toy Industry Association of America. Our Scarface: Money, Power, Respect became a PSP Greatest Hits title. To date, the Game Party franchise has sold over 6 million units. Our games have been published by EA, Sierra, Konami, THQ, Midway, Atari, Crave, Warner Brothers, Mattel, 505 Games, and Virgin - just to name a few!

Committed to the creative use of technology
FarSight Studios develops games for a wide variety of hardware platforms, including nearly every game console and mobile operating system. We currently develop for Sony PlayStation 4, Xbox One, Nintendo Switch, Steam (Mac and PC), iOS, and Android.
We are constantly looking at both cutting edge and consumer products to insure the highest possible degree of quality at all levels. We live in an exciting time of rapid technical advances which allow for ever more impressive visual effects, storytelling and gameplay across an ever expanding variety of devices.

Award Winning Games
Pinball Arcade
G4TV Mobile game of the year.
IGN 9.0 Rating.
What reviews are saying:
"Simply one of the best pinball games I've ever played" – Touch Arcade
"As close to the pinball experience as you will ever get in the palm of your hand" – Pocket Gamer
"Pinball doesn't get any more real or fun on mobile" – Gamezebo
"This game is superb along with great presentation" – Inentertainment
"an impressive title, and one that is bound to please pinball fans" - 148 Apps
"Authenticity is the name of the game here, and Farsight has absolutely nailed it" – GameLive.TV
"quite impressive… with content this great, it doesn't need to use the hard sell" - iLounge
"a pinball nerd's dream come true" – App Addict
Programming
We are always looking for talented well-rounded programmers at both junior and senior levels. You must possess strong programming skills and be capable of self-motivation with a superior work ethic to succeed at FarSight. All of our job openings require skill in C/C++
The ideal programming candidate:
Bachelor's degree or equivalent
Self motivated, solid communicator
High quality deadline driven work
Able to give and receive constructive criticism
Proficiency in C++
Unreal Engine 4 experience including blueprints and C++ implementation
Email resumés to programmerjobs@farsightstudios.com
3D Artists
We are also always on the lookout for well-rounded 3d artists at both junior and senior levels. You must be able to model and texture using 3DS Max and Maya. Traditional drawing skills are also highly valued. Skill at creating low to medium polygon models with efficient texture maps is vital. Applications must include a resumé and portfolio (links and attachments are fine) to be considered.
The ideal artist candidate:
Bachelor's degree or equivalent
Self motivated, solid communicator
High quality deadline driven work
Able to give and receive constructive criticism
3DS Max, Maya
Email resumés to artistjobs@farsightstudios.com
Street Address
611 Spruce Rd
Big Bear Lake, CA 92315-2895
Mailing Address
PO Box 2895
Big Bear Lake, CA 92315-2895
Phone
Main Phone: 909-866-0500
Fax: 909-866-0539