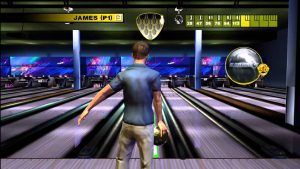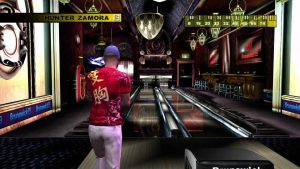 Info:

Release Date: 2010
Publisher: CRAVE GAMES
Platforms: Xbox360 Kinect, PS3 Move
Shipped In: USA/UK

Authentic Brunswick
Compete on 6 highly detailed bowling environments, each with unique characteristics Roll on five different gameplay settings including: Exhibition, League, Tournament, League, and mini games Customize your bowler in authentic Brunswick gear like shirts, shoes, and bowling balls Kid-friendly bumper bowling option makes it fun for all ages.

Brunswick® Pro Bowling

Brunswick® Pro Bowling is the only game to feature a realistic and authentic bowling experience while showcasing jaw-dropping ball and pin physics. Strap on the wrist guard and roll on accurate oil patterns, earn tons of trophies, and unlock hidden items on your way to winning the world championship. Customize your bowler with genuine Brunswick equipment from bowling balls, shoes, and clothing. Whether youre a casual player or a bowling fanatic, Brunswick Pro Bowling is fun for all ages and provides hours of entertainment for the whole family! Full support for Microsoft's Kinect (Xbox 360) and Sony's PlayStation Move (PS3) controllers.