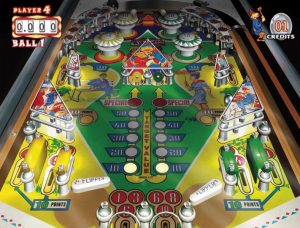 Info:

Release Date: 2006
Publisher: SYSTEM*3
Platforms: PSP
Shipped In: USA/Europe

 The Best of Gottlieb Pinball in your hand!

The only game to have eleven of the greatest Gottlieb Pinball Tables ever created. Featuring real table mechanics, graphics, dynamics, sounds and twelve different camera angles to play in.

Unique Game Sharing Mode lets your friend play any Pinball table on their PSP without needing a copy of their own. And, it will stay on their PSP till it is switched off.